Environ Multivitamin body moisturizer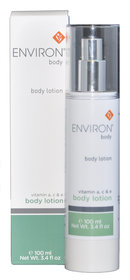 We are excited to introduce Environ Multivitamin Body Moisturizer, containing high dose of vitamin A, C and E.
Environ Multivitamin Body Moisturizer helps to ease dryness while supplying the skin with antioxidants and vitamins. It assists in improving the appearance of fine lines, uneven skin tone and sun damaged skin.
We have tried it and we love it! It feels light yet moisturizing enough!
To place an order, click here.
For best results we recommend to use it in conjunction with Environ's Derma Lac Lotion which is lightly fragranced, extremely moisturizing body lotion that contains Urea, Ammonium Lactate and Glycerine. This lotion is excellent for helping the appearance of dry and rough skin on the body including feet, elbows and knees. It may also be used to help improve the appearance of sun damage and uneven skin tone. Benefits of Environ's Derma Lac: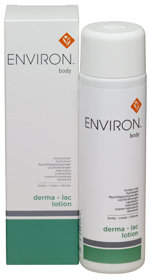 The gentle non-toxic Alpha Hydroxy Acids help to soften and smoothen the appearance of the skin.
Aids in hydrating and improving the appearance of rough, dry, calloused skin on areas of the body such as the elbows, knees, heels and feet.
Helps to prepare the skin and improve the effectiveness of the vitamins.