Facials
Awarded Best Facial Boston Year after Year
We are honored to have been awarded Best Facial Boston by InStyle Magazine. Our work has been recognized by Allure Magazine and awarded Best Facial Boston. We are also winners of Boston's Best Facial 2009, 2010 by Improper Bostonian Magazine.
At Unique Verve we have a scientific and holistic approach. It is based on knowledge, cutting edge skincare equipment, genuine care and exceptional service!
Facial Prices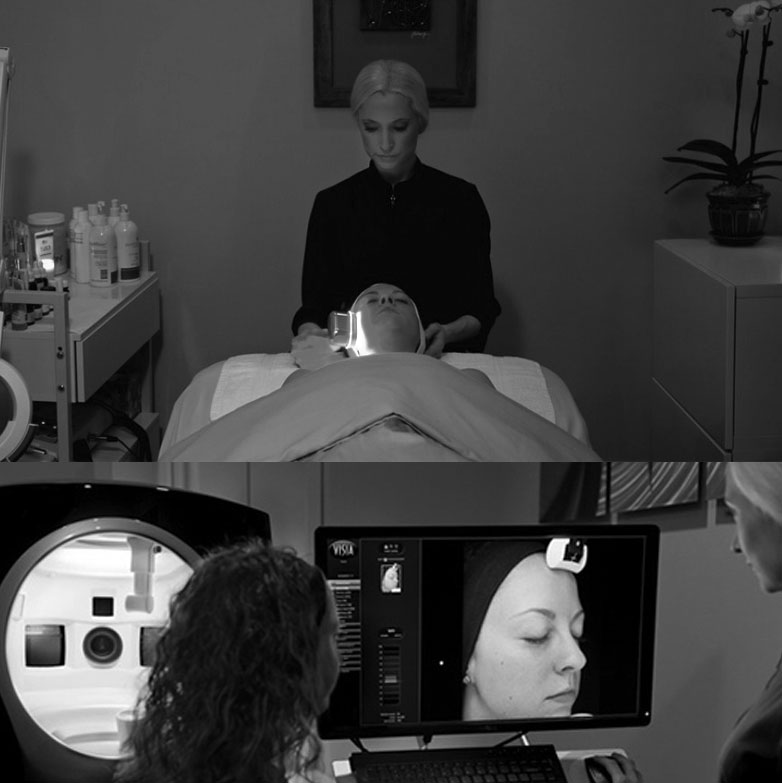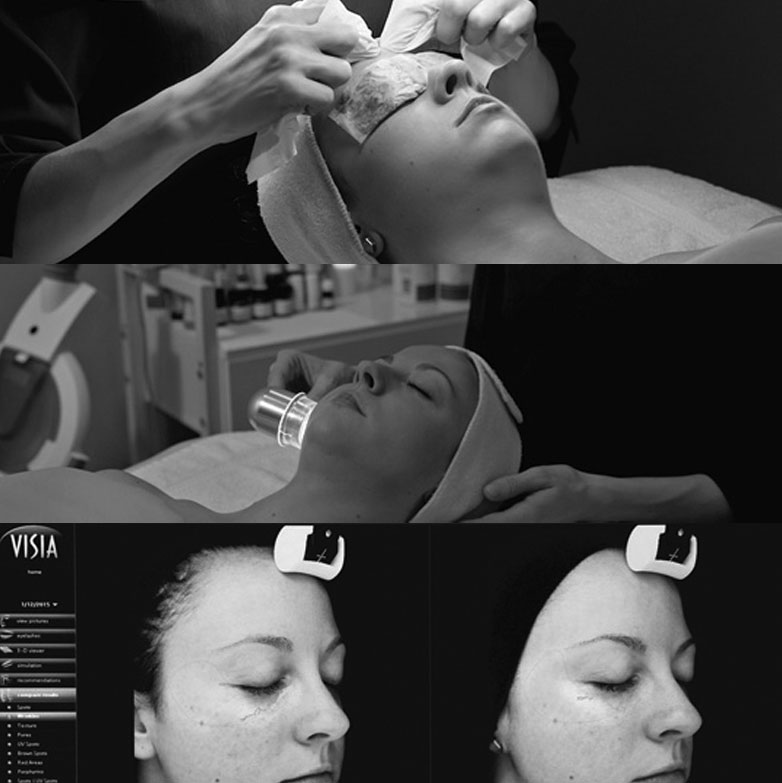 Our luxurious, customized facials include active ingredients, ultrasound and iontophoresis for vitamin therapies, peels, LED therapy and CooLifting. We use Environ, a medical grade skincare line that offers dramatic and long lasting results.
*Because of the advanced modalities, we cannot perform our facials during pregnancy. However, they are acceptable during breast feeding.
*Please be sure to inform us of any recent (within the past two weeks) Botox or injectables when booking your facial appointment as you would not be able to receive any facial procedures.
First Time Facial with Visia Skin Scanner is performed on all our first time facial clients.
*First Time Facial: 1.45-2 hr $425
This facial recognized as Best Facial Boston, includes Visia Skin Scanner and Environ's Active Vitamin Facial.
Natalie has a comprehensive knowledge of skin's histology and function. She looks at the skin 3 dimensionally. She knows what systems and cells impact the surface of the skin. She can effectively treat various skin conditions (such as aging, hyper-pigmentation, acne, rosacea, eczema, etc) through the system (First Time Facial) that she has developed herself.
Natalie has close to 20 years of experience in the health and beauty industry, and has been utilizing her First Time Facial approach for 14+ years.
Whether your goal is anti-aging, or treating acne, hyperpigmentation, dryness, rosacea, or inflammation Visia skin scanner helps to reveal underlying problems that are not seen with the naked eye. Visia also helps to track the progress of our customized treatments and at home skincare products.
Book Now
Alternatives to the First Time Facial:
If you don't have time to do a First Time Facial, you can schedule the following options:
CooLifting treatment (20 minutes $175) or a facial (90 minutes $375). This new cutting edge technology is safe, fast, effective and delivers instant results. Your skin will be immediately glowing, firmer and more hydrated. You will also be able to see a reduction in fine lines and wrinkles right after the treatment.
LED treatment – entails cleansing, toning, LED light panel (incorporates blue, red and near-infrared lights), moisturizer (40 minutes $130).
Book Now
1 hr $300 (this service is held via the phone)
Get to the Root Causes of Your Skin and Health Issues through the Functional Medicine Science.
Are you frustrated to have acne, rosacea, eczema, dermatitis that you can't get under control despite using topical medications or skincare products? Are you frustrated to battle melasma and hyper-pigmentation with the laser treatments and/or peels? And feel like it's a revolving door.
Do you feel exhausted? Are you overweight? Are you on medications with aggravating side effects? Do you suffer from acid reflux and gut problems? Do you suffer from hair loss and insomnia?
Despite what you might hear in the media, it does not have to be that way! You can heal your body. You can feel healthy and vibrant again! And, YES you can have healthy looking skin without using topical medications that have downstream negative effects. I utilize functional medicine science to optimize body's and skin's function from the inside out while providing a personalized wellness approach. By addressing the underlying root causes of a problem I help clients put their skin and health problems into remission without the use of drugs.
Skin is a reflection of our interactive biochemistry and internal health – digestion, endocrine, immune, metabolism, nervous, detoxification. All of these systems overtly and directly effect our skin's health!
I view the body as an interconnected whole, and recognize the importance of these connections in health and disease.
Please contact me if you would like to join my VIP 1:1 Functional Medicine program which will not only help to improve your skin from inside out and provide sustainable results without use of medications but we will be able to optimize your entire health from inside out!
Visit our Testimonial page where you can read my clients' success stories.
Book Now
$975
This inflammation busting 4-week skin wellness program is suitable for all skin types and conditions, but especially for inflammatory skin conditions such as acne, rosacea, eczema, psoriasis or dermatitis which is at the root of these inflammatory conditions.
Along with a targeted diet, you will be consuming medical grade supplements that will help to support your skin's optimal functioning and health, reduce inflammation in the skin and throughout the body and boost immune system.I will be suggesting some lifestyle shifts and tools you may opt to incorporate. You may find them to be quite relaxing and powerful and keep them up moving forward to promote daily detoxification.
I will be provide a detailed guidance on what to eat and when to take the targeted supplements. During 4-week program I will be available via email to support you in this journey.
NOTE: Nutraceutical grade supplements as well as Environ's Vita-Enriched Antioxidant Gel (to help to sooth inflammation topically) are included in the cost of this program and will be shipped to your home prior to the start of this program.
Book Now
Virtual Skincare Consultation
45 minutes $250 ($125 goes towards the product purchase)  –
during this time frame I will review your current skincare routine, evaluate your skin condition and customize for you at home skincare product regimen based on your unique skin type, skin condition and goals.
Book Now
Cancellation Policy
We have 48 hour cancellation policy. We require a valid credit card information for all reservations. Clients who are unable to provide 48 hour cancellation or reschedule notice, are responsible for a full service charge for missed, late cancelled, no-show and late start appointment.
Please be punctual. We work by appointment and reserve specific time for you. To avoid inconveniencing the next client, your treatment will end on time and the full price of your scheduled services will apply.
Please note late starts (up to 15 minutes) shorten the length of the session, but the rate for the service remains the same. Clients who are more than 20 minutes late are considered a no-show.
Terms and Conditions
Functional Medicine services are designed for educational purposes only. This information is not a substitute for, nor does it replace professional medical advice, diagnosis or treatment. If you have any concerns or questions about your health, you should always consult with a physician or other healthcare professional. Do not disregard, avoid, or delay obtaining medical or health-related advice from your healthcare professional.
I am not acting in the capacity of a doctor, licensed dietitian-nutritionist, therapist, or psychologist and will not diagnose, treat or cure any disease, condition or other physical or mental ailment of the human body.
Rather I serve as a mentor and guide who helps a client to reach her/his own health and wellness goals through implementing incremental, positive, healthy, sustainable lifestyle changes that help the client to live and thrive using simple methods.