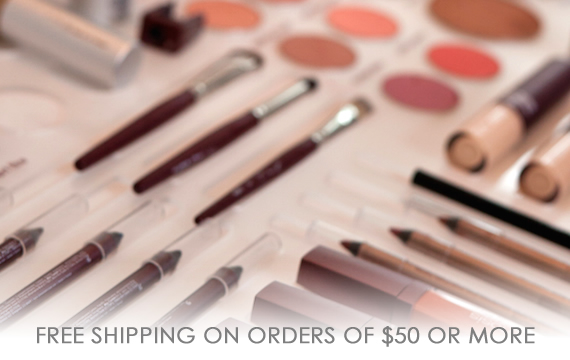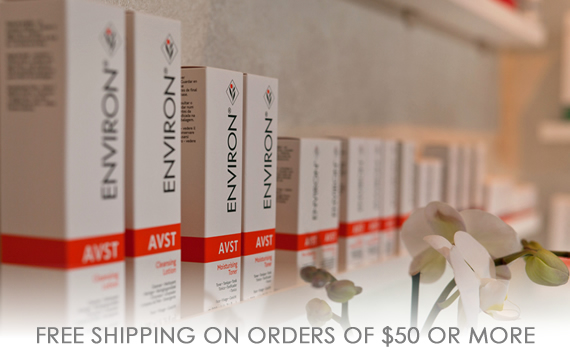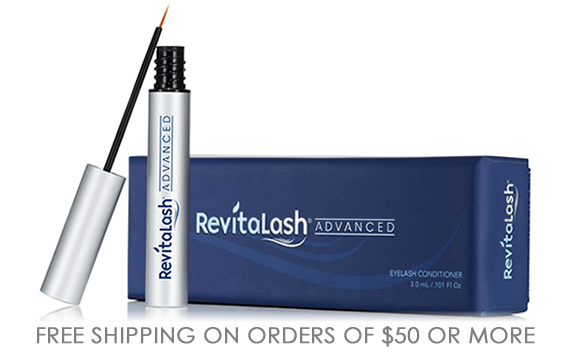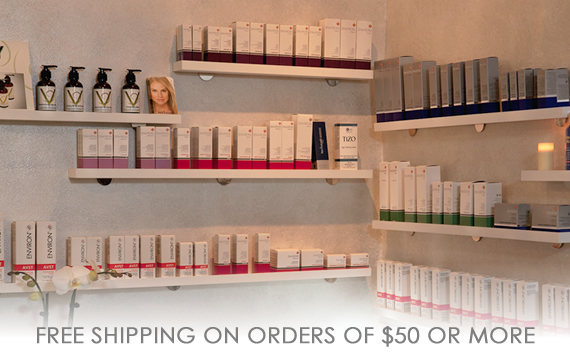 Environ
Aging is a chronic disease that needs daily treatment starting before the visible signs show, after all prevention is better than cure. Daily treatment using the Environ® products will help reduce and delay the signs of photo-aging. Environ® skin care products have been formulated to combat and relieve the harmful effects of the harsh climatic changes of today's environment specifically pollution and ever-increasing doses of radiation from the sun due to the thinning of the protective ozone layer.
Environ normalizes skin, providing skincare to prevent and to treat photo-damage, problem skin, pigmentation and scarring and is suitable for children, men and women. Environ is also used as an effective pre- and post-operative treatment by plastic surgeons for cosmetic surgery patients: Environ®'s vitamin ingredients promote normal cell growth, optimizing the health of the skin and minimizing any scarring following surgery. The Environ® products offer a definite regime to nourish, protect and maintain a healthy, youthful and beautiful skin. Each product is made from the highest quality ingredients. They are mostly free from fragrance, preservatives, colorants and animal extracts.
Osmosis Colour
Osmosis Colour, a unique and exclusive mineral makeup that offers virtually seamless and natural looking coverage that will not look heavy, oxidize during the day or accentuate pore, fine lines, and wrinkles. Osmosis has been rated one of the safest lines in US.
Goji Berry – Amino Acid and Protein Complex
Skin Nourishing Vitamins and Antioxidants
Bismuth Free Category
Refillable Compacts
Richly formulated with amino acids, proteins, and a complete spectrum of antioxidants to help nourish your skin along with zinc oxide for soothing benefits and UV protection. You will be left with only a subtle radiance that comes from having fresh healthy skin.
Tizo
Physical Broad Spectrum Protection. TiZO's proprietary 'Age Defying Fusion" integrates Reflective Physical Particles and Purified Minerals with unprecedented Aesthetic Elegance to create sunscreens that are uncommonly gentle, highly protective and a pleasure to wear.
TiZO minerals are purified to Pharmaceutical-grade and sit invisibly on top of the skin and not absorbed, which dramatically decreasing the possibility of skin irritation.
TiZO Age Defying Fusion only contain Physical or Mineral sunscreens because physical (mineral) ingredients are healthier for your skin than chemical sunscreen filters – and, more protective.
TiZO's sunscreen filters, Zinc Oxide and Titanium Dioxide, are rated #1 and #2 for UVA-UVB protection both of which are extra gentle and natural minerals
Source: United States EPA
TiZO sunscreens combines outstanding UV protection with gentleness offered by our mineral-only formulations to avoid sun-accelerated skin aging and damage.
RevitaLash Advanced formula
RevitaLash Advanced formula addresses the visual signs of eyelash aging and stress. Proprietary technology and natural botanicals work in concert to protect against breakage and brittleness while improving flexibility, moisture, and shine for more dramatic-looking eyelashes. Daily use provides immediate conditioning benefits leading to healthier-looking, more luxurious lashes. Features:
BioPeptin Complem – biotin, green tea extract rich in panthenol, peptides, and proprietary technology help condition, strengthen, and soften lashes while defending from breakage and brittleness.
Ginseng and Swertia Japonica – plant extract high in anti-oxidants and vitamin B, help protect, nitrify, and revitalize.
Saw Palmetto – high in fatty acids and plant sterols, help condition and shine
Unique Verve Aromatherapy Blends
These Body/Bath/Massage Oils combine organic jojoba oil and organic and/or wild-harvested therapeutic-grade essential oils. Each of the five blends are unique, with its own heavenly scent, formulated to address a variety of body-mind concerns, like aching muscles, stress and immunity. Rich in essential nutrients and antioxidants, aromatherapy works to improve our physical, mental and emotional well being.
Unique Verve Blends mix naturally with our skin's oil, carrying the essential oils into the bloodstream improving cell renewal, circulation and detoxification, while their aromas act on deepest parts of the brain to enhance our mood and emotions.
Nourish your skin with any blend in the morning and/or at night by applying to damp skin after showering, very small amount is needed – "Less is More". These blends are amazingly light on the skin, providing quick hydration without clogging pores. And the scents soothe and refresh.
Add any of Unique Verve Blends into the bath with Epsom salt to relieve muscle tension, increase circulation and promote body/mind relaxation.
Why to use Unique Verve Blends:
Made fresh to each order
No Artificial Colors, No Phtalates, No Parabens, No Synthetic Fragrances
Organic Jojoba Oil
Organic and/or Wild-Harvested Essential Oils (Therapeutic Grade)
Non-Greasy, Non-Comedogenic, Non-Staining Formula
Great for All Skin Types
Nourishing Properties soften and smooth skin without clogging
Unique Verve Blends are meant to be used only on the body; do not use on your face. Five different blends are available:
Aching Muscles Blend $28.00 (4oz)
Ginger warms up your muscles, rosemary and eucalyptus stimulate circulation, and lavender calms and relaxes. Perfect for any body part that needs attention.
Ingredients: organic jojoba oil (simmondsia chinensis), organic lavender (lavandula angustifolia), organic rosemary (rosmarinus officinalis), organic ginger (zingiber officinale), organic eucalyptus (eucalyptus globulus)
ImmuneBoost Blend $29.00 (4oz)
This oil will boost your immune system, especially in wintertime. Its detoxifying ingredients fight congestion, depression, exhaustion, fatigue, digestive problems and bacterial infection. We also find it calms and soothes your body and spirit.
Ingredients: organic jojoba oil (simmondsia chinensis), wild-harvested frankincense (boswellia carterii), organic tea tree (melaleuca alternifolia), organic lemon (citrus limonium), organic rosemary (rosmarinus officinalis), organic eucalyptus (eucalyptus globulus), organic sweet orange (citrus sinensis)
Energizing Blend $28.00 (4oz)
This citrusy scent will awaken all of your senses. It`s a refreshing, stimulating blend; an excellent ritual with which to start your morning.
Ingredients: organic jojoba oil (simmondsia chinensis), organic eucalyptus (eucalyptus globulus), organic rosemary (rosmarinus officinalis), organic white grapefruit (citrus paradise), organic peppermint (mentha piperita).
Tired/Aching Legs Blend $28.00 (4oz)
This blend is stimulating, strengthening and relaxing. It increases circulation by relaxing overused leg muscles. And not just for legs, this oil can be used on the whole body.
Ingredients: organic jojoba oil (simmondsia chinensis), organic peppermint (mentha piperita), organic geranium (pelargonium graveolens), organic lemongrass (cymbopogon flexuosus)
Relaxing/Calming Blend $29.00 (4oz)
Smooth on after a warm shower before bed to promote a good night sleep. This blend is wonderfully relaxing, balancing and soothing, especially after a long, stressful day.
Ingredients: organic jojoba oil (simmondsia chinensis), organic lavender (lavandula angustifolia), organic patchouli (pogostemon cablin), organic geranium (pelargonium graveolens), organic roman chamomile (anthemis nobilis)