MICROCHANNELING IN BOSTON As an aesthetician with 20 years of experience, I am really excited to offer you a new way to rejuvenate your skin with the Procell Microchanneling. Microchanneling is an advanced, enhanced form of microneedling. This minimally invasive treatment. It is
We are honored to announce that Natalie Maibenko has been selected as a skincare expert in Boston by a local radio station, Country 102.5. Boston-based skincare expert Natalie Maibenko from Unique Verve on Newbury Street has the honor of winning Boston's Best Facial title by
[caption id="attachment_1989" align="alignleft" width="300"]

Environ Skincare Products[/caption] [caption id="attachment_1990" align="aligncenter" width="215"]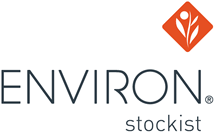 We exclusively carry and work with Environ Skincare Products.[/caption]
Environ - a beautiful skin for a lifetime:
There's no such a thing as a quick fix when it comes to achieving healthy, beautiful skin. Since ancient times, people have used cosmetics to try to improve their skin and to hide the effects of ageing. While offering the hopeful user the promise of being a "miracle in a jar", until recently, most creams remained simple, old-fashioned moisturizers in progressively more modern and expensive packaging. The introduction of
vitamin A
into skincare formulation was a groundbreaking moment, because it offered benefits to sun-damaged skin.  Prominent Cape Town plastic surgeon Dr Des Fernandes was a pioneer in this field. In the 1980s, he was one of the first to use vitamin A in high enough dose for a genuine, measurable effect on the quality of the skin.